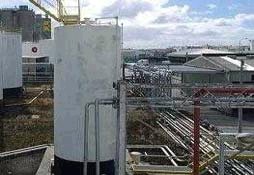 Email: norbert@resources.co.nz
Phone: + 64 9 575 5657
Location: Auckland, New Zealand
Web Site: www.resources.co.nz














































Since 1994 Norbert Schaffoener has been involved in the development and implementation of the Hazardous Substances and New Organisms (HSNO) legislation. During his time as a Senior Policy Analyst at the Ministry for the Environment (MfE) in 1994/95, Norbert worked on the HSNO Bill as well as a range of other environmental management issues. After his move to the private sector Norbert was contracted many times by MfE to work on the development of the HSNO Regulations.

From 1999 onwards Norbert has been contracted repeatedly by both the public and private sector to conduct training courses on HSNO as well as the link between HSNO and the Resource Management Act (RMA). In addition, he provides training and assessment services to prospective HSNO Test Certifiers.

Other services resources provides include:
Applications for the approval of import or manufacturing of new hazardous substances
HSNO risk assessments
Evaluation of classification and default controls of substances to be transferred
Assessment of HSNO compliance
Development, review etc. of HSNO Codes of Practice
Development, review etc. of Environmental Management Plans and Systems.
Norbert Schaffoener is involved in the continuous professional development of professionals involved in the responsible management of hazardous substances in New Zealand.